Up Or Down



Episode Number

15

Director

Ville Lepisto

Writer

Ville Lepisto

Run Time

1:08

Characters

Minion Pig

Previous

Next
Up Or Down 
is the fifteenth episode of 
Piggy Tales
.
Toons.tv Description
Edit
When a busy little pig calls an elevator, it keeps him waiting - but what's taking so long?
A minion pig one day was waiting for the elevator to come to the floor he is currently in. Impatiently, after a while, he pushed the button several times. But the elevator was still on it's way down. After the elevator came, 2 of them opened: one was full of minion pigs and the other was empty. The minion pig took a while to choose, then chose the full one. After riding it, the 2 elevators went out of control.
Characters
Edit
Minion Pig - Eleventh appearance in series
Elevator - Exclusive appearance
The sound of whistling that the pig made is somehow like to the one in Puffed Up episode
This is the second episode with a modified theme song, first being Super Glue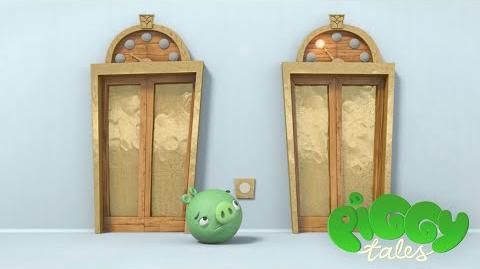 Ad blocker interference detected!
Wikia is a free-to-use site that makes money from advertising. We have a modified experience for viewers using ad blockers

Wikia is not accessible if you've made further modifications. Remove the custom ad blocker rule(s) and the page will load as expected.