Rovio Entertainment Ltd. is a trademark that is that we all know popularly as
'Rovio Mobile
, or, more popularly,
Rovio. The Rovio who created and still is always updating the games we know as
Angry Birds
,
Amazing Alex
,
Angry Birds Seasons
,
Angry Birds Rio
,
Angry Birds Space
...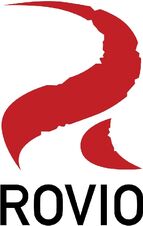 and others. If I quoting the names of all Angry Birds games that exist, I could not fail to mention the games in HTML5 that have been produced since Chrome to other more commercial, some in Flash, either to Facebook, is to promote a company with custom levels with a separate subject for this company.
But let's talk about that, is that Rovio is producing the game (which has been almost confirmed via Facebook) that is the Bad Piggies.
For more information, visit the website of Rovio. 

Ad blocker interference detected!
Wikia is a free-to-use site that makes money from advertising. We have a modified experience for viewers using ad blockers

Wikia is not accessible if you've made further modifications. Remove the custom ad blocker rule(s) and the page will load as expected.